The history of how Wildcat Ranch went from an immigrant's dream of a new, albeit rugged, life to one of the most exclusive, environmentally-based properties in the world is a long one, but worth the read. Here's how it all happened.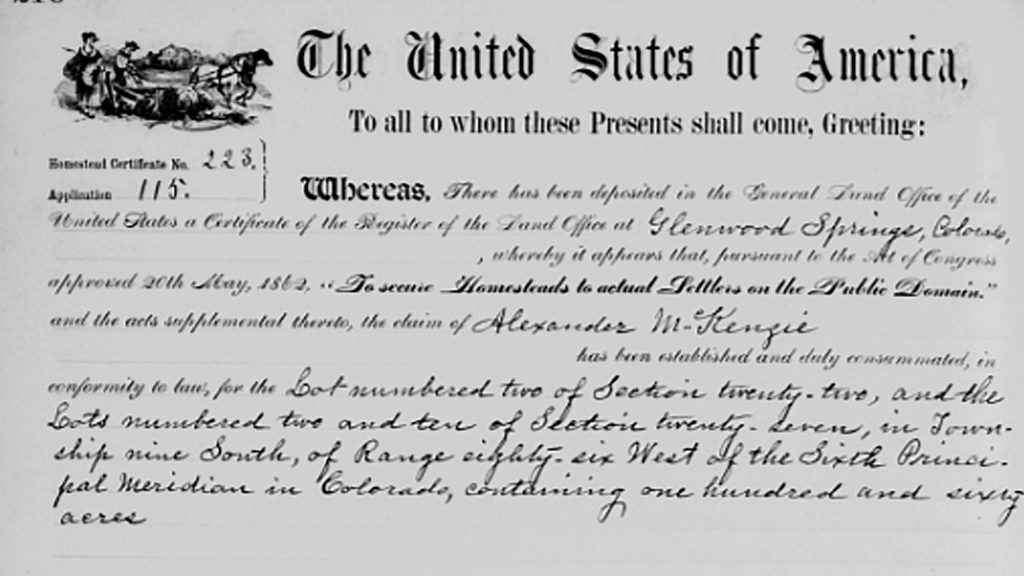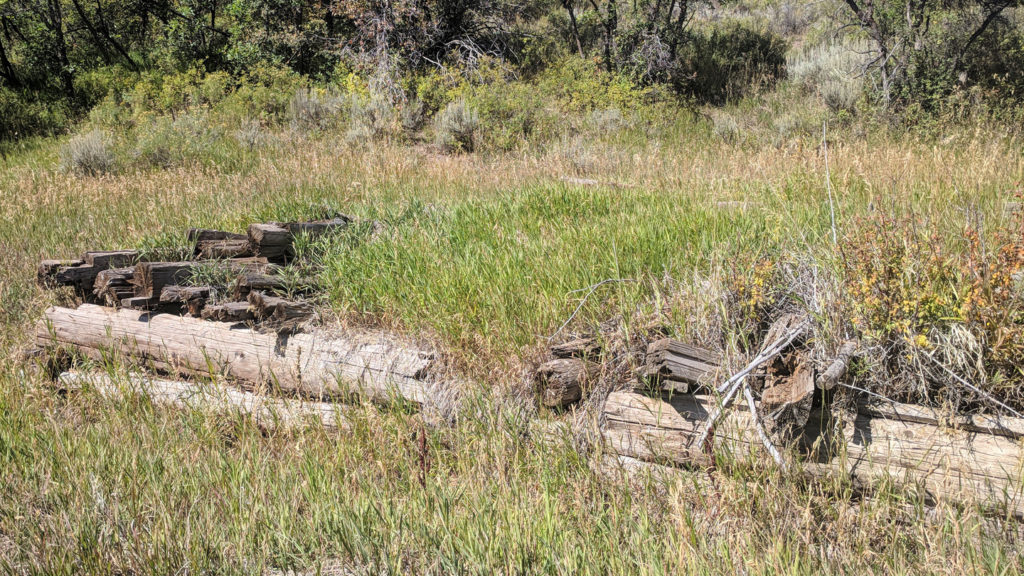 Alexander McKenzie was born on the 10th of August in 1837 in Killearnan, Scotland. He emigrated with thousands of other Scotsmen who sought the opportunities available in the United States. Settling in Leadville, Colorado, he and his wife, Anna, began their family. Several years later in 1884 they moved to the Roaring Fork Valley to follow the silver mining boom. The growing town of Aspen created opportunities for ranchers to settle and provide meat and crops for the new industry. The McKenzies acquired a 160-acre parcel in the Snowmass Creek valley, via a deed from President Grover Cleveland and settled in with their four children Katherine, Jennie, James and Walter, who all had roles in Wildcat's history. This small parcel was the initial sprig that grew into Wildcat Ranch.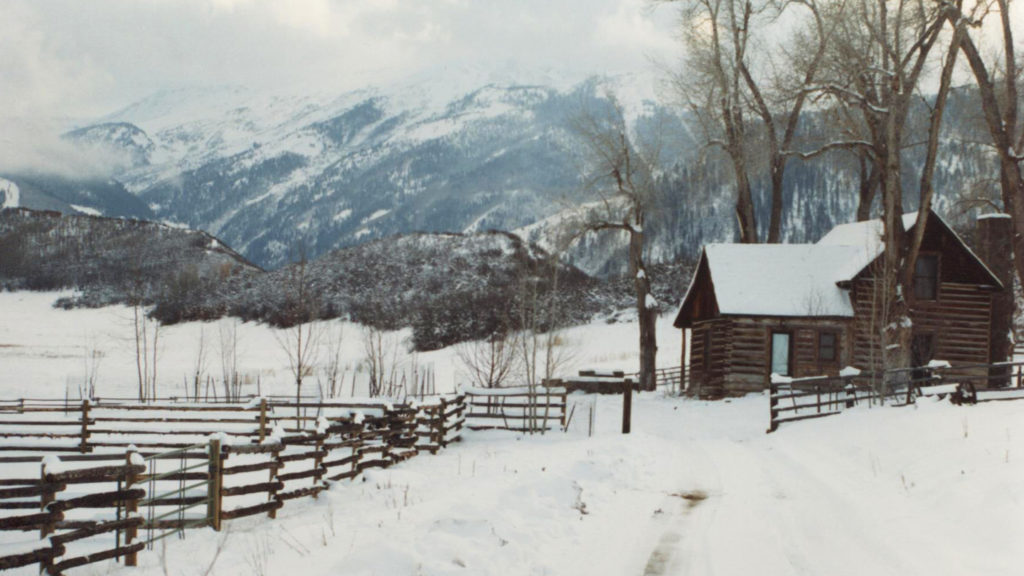 A few years after Alexander passed away in 1893, Anna took out an additional homestead exemption and built a small cabin that stood for over a hundred years. Anna lived in the cabin with her family and managed to support the children in those tough times. After Anna passed, Jennie, one of the daughters, continued to live in the cabin, later marrying a local businessman, Fred Popish, and raising four children, Katie, Annie, Wilson, and Ethel. The second homestead became known as the Popish Valley.
Katherine, the McKenzie's tough and adventurous first daughter, went off to Grand Junction in the late 1880s and drove a freight wagon between there and Glade Park. She eventually returned to the Roaring Fork Valley and homesteaded her own parcel nearby. The remains of the first cabin she built on that homestead are still in the meadow above the Wildcat boathouse. (Between 1880 to 1920, 20% of U.S. homestead applications were filed by single women.) Katherine later built a second home with her husband, Miles Carroll, on what is now Homestead 8 just above the barn. It was burned in the 1950s due to a bad electrical wire.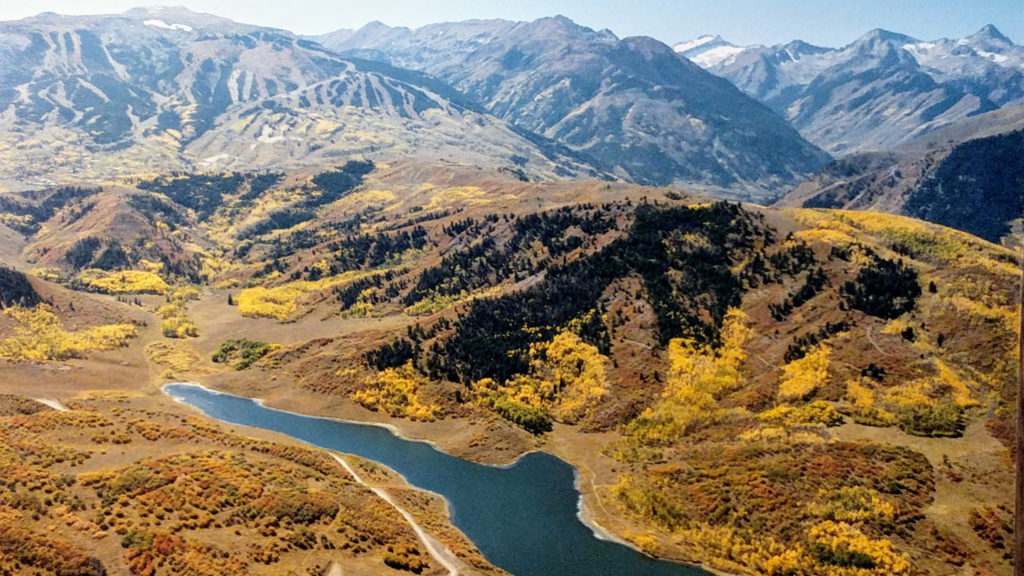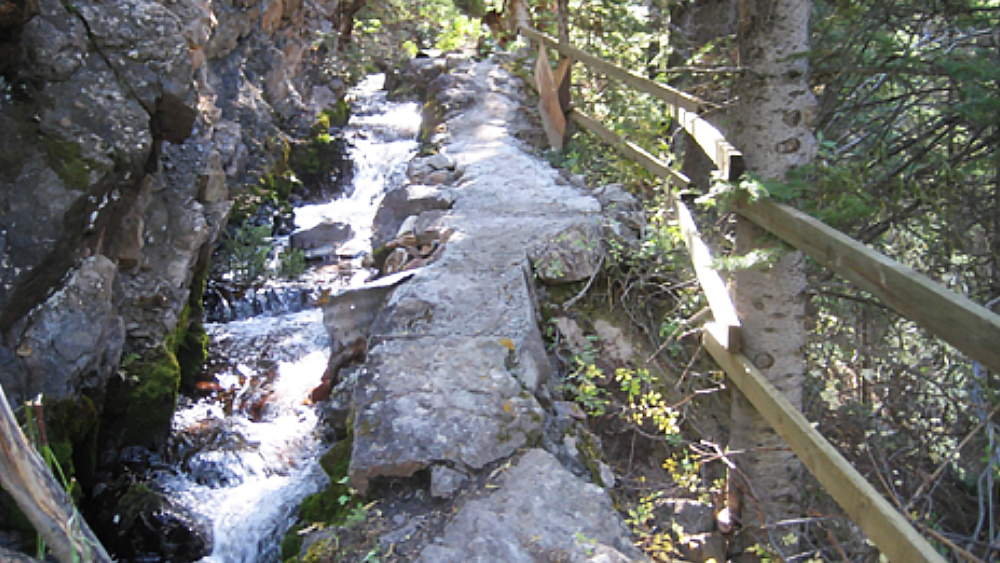 Fortunately, in 1992, two of Jennie's surviving children, Annie Popish (age 92) and Katie Popish Skiff (age 88), returned to Wildcat so that we could capture their oral histories. As they were driven around the ranch, they reminisced about early life here, their families and other homesteaders. Some memories brought tears, others laughter. These are a few of those stories.
"In 1893, mother's father passed on and mother's uncles and she carried on with the farming. They then had control of 2,200 acres, but most of it was dry land and had to have irrigation water brought to it before the government would issue a deed. (By this time the land was called Wildcat Ranch.) So we worked together to make a ditch 9 miles long to get water to the land. It was a long, hard task for the men. They built it all with shovels, a mule, and "ditch powder" (crude black blasting powder). After four years we received a deed. And the ditch is now known as the Wildcat-McKenzie Ditch." (Katie)
"Times were hard, and money was scarce and hard to come by. The Indian had been driven out of the country a few years before and as they went they burned the forests off and drove out a lot of the game. Wild raspberries came up where the timber had been and people came from all over and camped in tents to pick the berries. We McKenzie girls camped in an old cabin and spent the entire season picking raspberries. The McKenzie boys went to where the girls were camped twice each week and carried the berries, on long poles in 10 pound lard pails, two or three miles to get them to the wagon and take them to sell. They sold $75 worth of berries that year. That was the 1893 Depression. The berries were sold for 75cents per gallon." (Annie)
"By 1910, one of Kate's children, James (Jim) McKenzie owned land in the heart of Wildcat. He never married but rather stayed with his mother until she passed away in 1921. Jim McKenzie was the first to build an earthen dam in Wildcat Valley creating Uncle Jim's Lake, which would water livestock and later became Wildcat Lake." (The lake was then about 10 acres, was expanded to 30 acres in the 1950s and brought to its final 50-acre size in 1969.)
"Katie had married Miles Carroll by then and had acquired quite a bit of land in the valley and down to Snowmass Creek. About 1910 the Carroll's built the stone and timber barn in Wildcat Valley (that still stands today in on Homestead 8). We worked all day as a family, everyday but Sunday. On Sunday we'd do our church services at the house or occasionally ride to a church at Rose Spur (Old Snowmass), and then return to work on the barn construction as a family. We'd take the wagon and go to some rock pile and pick up a load. While us kids played, the men would lay that load into the foundation. The next week we'd go somewhere else and get another load, but it'd be different stone because we picked up what was easy to grab. That's why the foundation is a series of sections of different kinds of stone." (Katie)
"In the early days the women had to be tough and use everything. One day Aunt Jennie caught a bear trying to get to one of their calves. She shot him, got him on her horse and to her cabin. She kept the meat for bear steaks and tanned the hide. That Christmas she traded the hide for toys for us girls and I got a concertina." (Annie)
"And so, when they were big enough girls, Mother (Jennie) and Aunt Kate went to school, and I don't know what grades it was, something about 4th, 5th, or 6th, but I couldn't tell you their ages. And when they were homesteading out there, the girls would drive a team of horses on a sled to school and go home after school and load up the sled to feed the cattle the next morning, what few cattle they had and then ride to school and that's the way they got their education in the beginning." (Annie)
"When we (Annie and Katie) went to school later (about 1919) there was four of us kids in school at the same time. I was 6 at the time and we had two horses and one rode in the front and one in the back and whoever rode in the front had to tie up the horse and everything, but anyway, we rode at least two and one half miles and it was down a steep hill. The school house is long gone now, but it was on Old Snowmass Creek and we lived up on Wildcat." (Katie)
"Transportation was by foot or horse. Basic supplies could be bought about seven miles away at the Rose Spur depot in Snowmass where the Denver & Rio Grande Railroad stopped, however, most supplies required a trip to Aspen for essential provisions needed to run the ranches. Families would start out at dawn and not return home until after nightfall. Mother walked to Aspen (13 miles) and carried her groceries home on her back most of the time. Roads were practically non-existent, travel was mostly by foot or horseback and she was not one to ride horses. She would use rugged men's shoes to walk to town but as she wanted to be a 'lady' there, she would take off those shoes and put on her stockings and button-up ladies shoes while in town."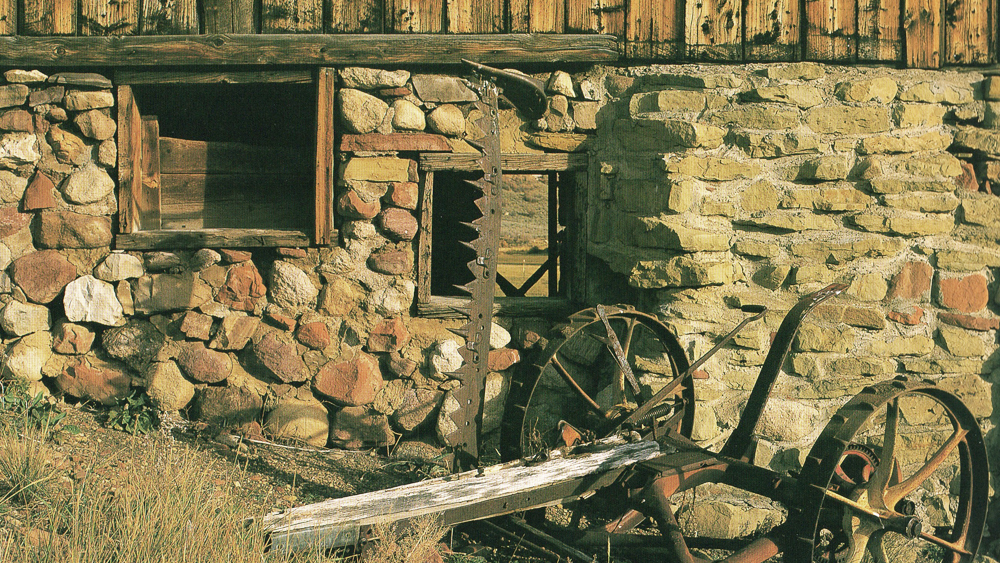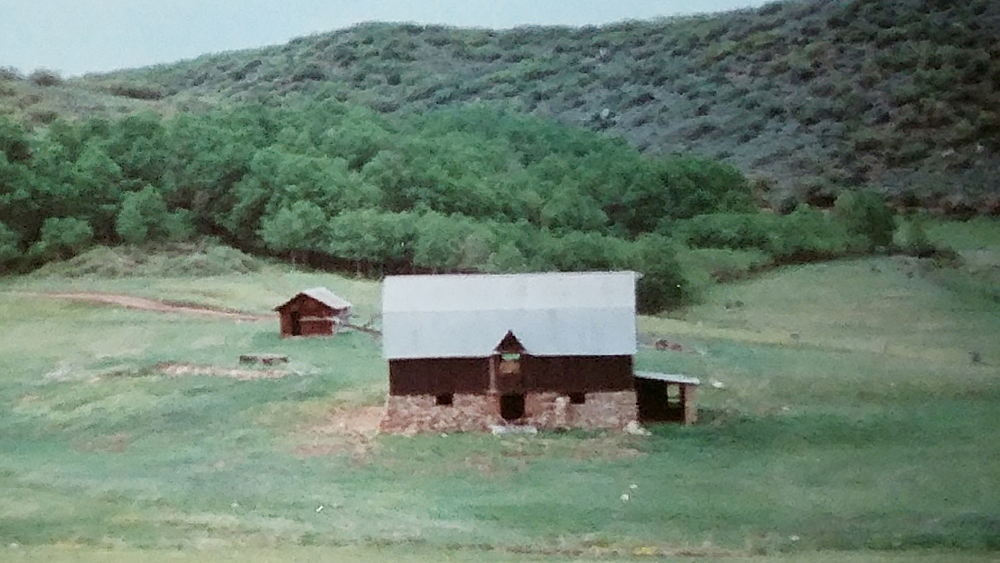 From 1895 through 1920 other families homesteaded lands in what is now Wildcat. The Seamans, Besancons, Lees, Rogers and others got their 160 acre deed, often selling and moving on, allowing the more entrepreneurial to assemble larger acreages. The McKenzie's were often the buyers.
Cecil Lowderback was another who made a major contribution to what Wildcat Ranch is today. He moved to the Homestead 10 area of the Ranch in the early 1920s and in 1929 built the "kit house" that is now occupied by the Ranch Manager. A "kit house" was a home bought as complete kit directly from Sears Roebuck catalogs or other mail order merchants. The base price of a house was typically about $800; with options it was priced as high as $1400. Everything from wood, windows, nails, doorknobs, paint to shingles and instructions came on big freight cars to the nearest railroad siding. Wagons then carried everything to the building site where it was assembled.
When the Ranch Manager was remodeling the Lowderback house in 1992, he found an old booze bottle and construction receipts, indicating that one of the carpenters may have been a bit "loose" on the job. The old barn just below the house is also believed to have been constructed about the same time. An old log granary for storing wheat and oats was restored in 1993 and then converted to employee housing in 1998.
The Ranch was used mostly for cattle and sheep grazing through the 1930s and 40s. Up to 6,000 sheep occupied the land. When they were driven to the railroads for transport to market, the highways had to close for hours. Several ranchers, notably Charlie Redd (from Utah), who by 1931 had acquired the McKenzie, Popish and Carroll ranches, Mr. Tuttle, and the Gavins, all had various parts of the ranch by 1945. After various swaps and sales over the next decade, Dave and Perry Christiansen owned 8500 acres which included all of what is now Wildcat, plus land along Snowmass Creek, Watson Divide and the Snowmass Divide. This set the stage for the next big change in Wildcat.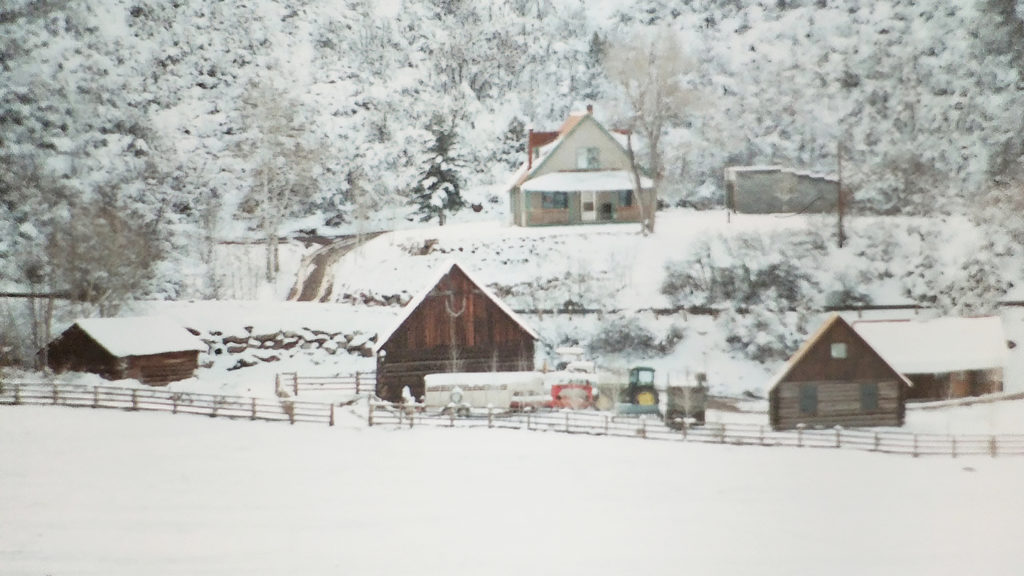 In the 1950s skiing began its post war boom. Aspen was thriving and the demand for ski terrain was expected to be great. Aspen Highlands was been built by Whip Jones in 1958. Buttermilk opened the next year. A few years later, in 1967, Snowmass opened with plans to eventually have seven villages and housing for 8,000 skiers. The boom was on.
Snowmass American, developer of the Snowmass Resort, acquired Wildcat from the Christiansen's in 1966 to obtain much needed water rights for their expansion plans. When they had taken what they needed, they made the ranch available for sale. A development group called Aspen/Wildcat saw the potential for a ski community development at Wildcat. They envisioned a small ski area with a 50-acre lake, a Rees Jones golf course, and another 15,000 residents, and constructed two sets of ski lift towers above the lake and cut two trails, but never installed the chairs or motor. The bases of the towers and the ski runs are still there.
Aspen Wildcat initiated the approval process in the County of Pitkin where in the late 1960s any new job was considered good and actually received approvals for their entire plan. But Pitkin County had only 4000 residents in 1966. With the planned developments the County would be five times as large in 25 years. Faced with the growth impact of both Snowmass and "Aspen-Wildcat", as it was labeled, the environmentally concerned County residents reacted by electing a new set of County Commissioners with the clear agenda of stopping this growth. That was the beginning of the no-growth politics that preserved so much of the upper valley, and that persevere today.
By 1971, Aspen/Wildcat as a development scheme was dying. The Aspen/Wildcat staff was disbanded, and little parcels at the edge of the Ranch were sold off over several years to settle lawsuits. In an odd twist of fate, David McTaggart who was President of Aspen/Wildcat, left and a few years later co-founded a very opposite kind of entity, called Greenpeace.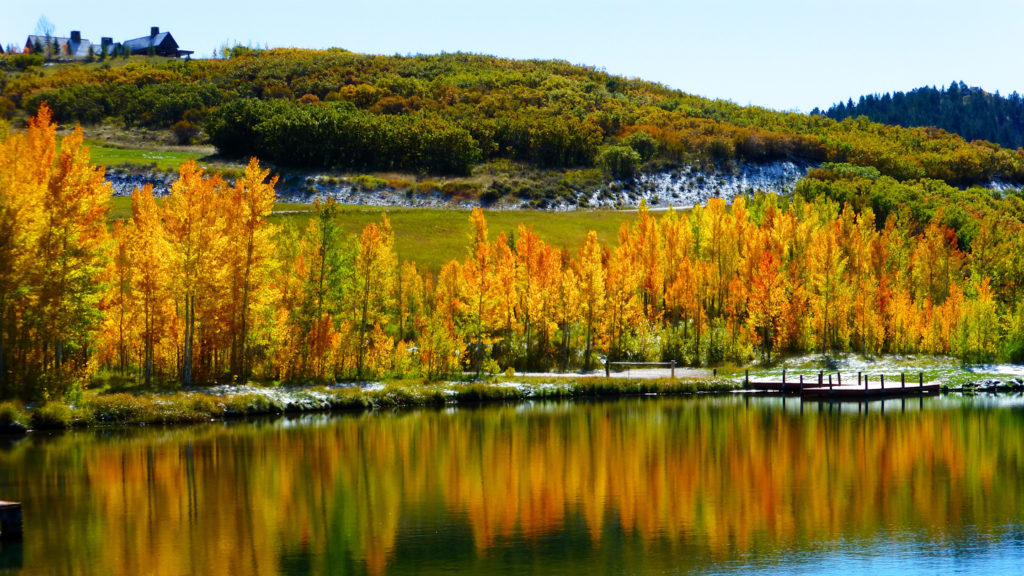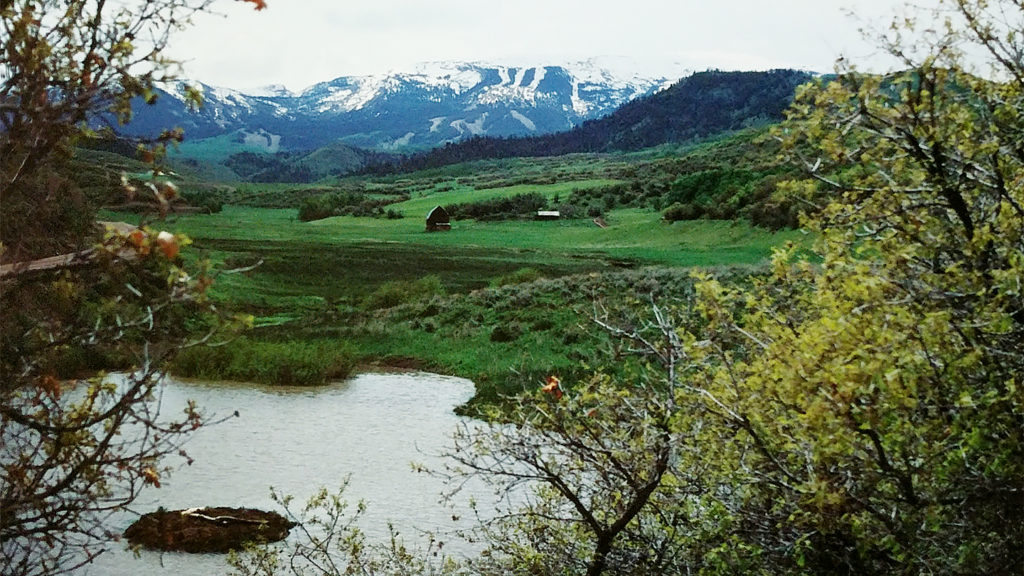 The Mosbacher family from Texas and several partners purchased the remaining 7,000 acres of the ranch in 1975 with the intent of creating a low-density subdivision of 150 lots and keeping the Popish Valley for themselves. In the now antidevelopment climate of the County, their proposal was turned down; they tried again six years later to no avail. In 1989 they decided to sell, keeping the small but elegant Popish valley for themselves.
Michael Douglas saw the Ranch in 1988 and had an initial vision of a few friends owning house sites and sharing the property. He contacted a friend in the development business from Texas, Neil Morgan, and they closed on the purchase in 1990. Initially they planned for a development of thirty-five 50 to 380 acre lots and received preliminary approvals. Bill Hegberg was hired to manage the completion of the approvals and the subsequent development. Facing significant restrictions from the County to finalize the development plans, Neil, Michael and Bill opted to reduce the subdivisions to one third of that approved, 12 housing sites averaging 500 acres each, which was Michael's original vision. This charted new territory in Colorado; selling 500-acre sites that could never be further subdivided and restricting the lands to one family compound had not been done.
Wildcat was off to a great start. It was recognized as a place where a family could create a compound, have a true multigenerational property, and a real ranch experience with all the complexity of ranch ownership handled by on-site management.
The final event that solidified Wildcat's future was the decision in 1993 to suspend sales and annex Wildcat Ranch into the Town of Snowmass. Once incorporated into Snowmass, the Town Council agreed to provide Wildcat with 30-years of vesting rights to develop the Wildcat Ranch homesteads. The annexation was completed in 1994.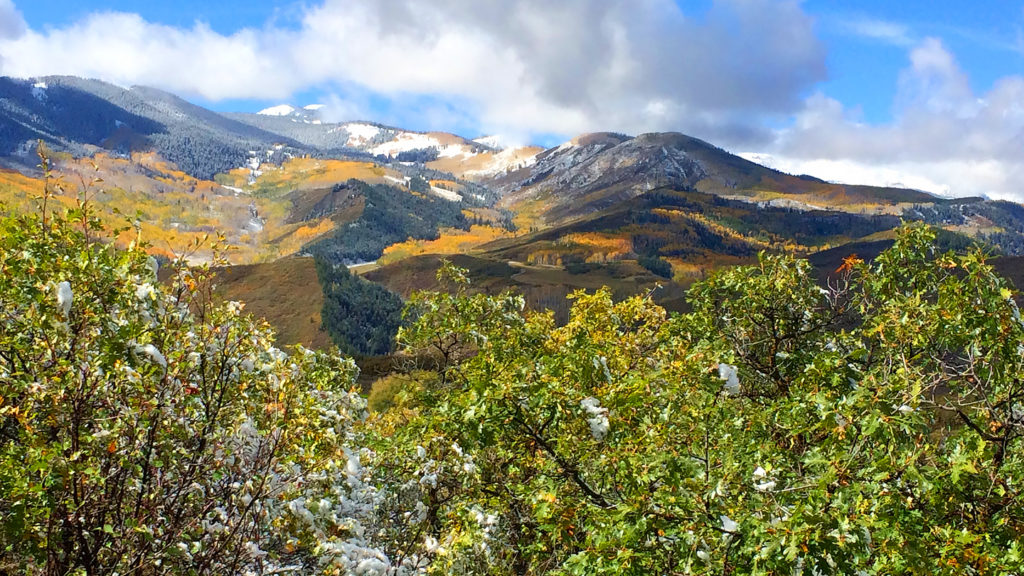 Today, Wildcat Ranch has been further expanded by the re-inclusion of the Popish Valley land, adding four Bureau of Land Management inholdings, and incorporating other acreage purchased from the County. There are now 15 Homestead parcels sharing 7000 acres. The lands are perpetually protected, and the wildlife is thriving. It's unlikely there will be much more history to be written except that of the fifteen happy families that now occupy the land.